Palo Hammel – Director of rock-pop Spectrum ART section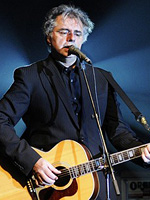 He was born on 7. 12. 1948. He comes from a musical family. Father, a violinist in SNT, led him to music and so he also became a promising violinist. His older brother Juraj drove him to rock'n'roll at the age of thirteen. Under the influence of foreign forces, he established a band Prúdy in the years 1962-63. Pavol Hammel composed his first song entitled "I sing a song" in 1965 and in 1968 his first single was released by Supraphon. His musical career increased during the years. The band Prúdy has changed cast several times but Palo Hammel is the fixed star. The Band Prúdy released later LPs in the Slovak publishing house Opus with lyrics by Boris Filan and since 1977 it has cooperated with Kamil Peteraj. He creates and also performs as a solo singer too, and works with many personalities of Slovak and Czech rock scene. He is a close friend of the Community Spectrum Art, in recent times is also devoted to painting the pictures.
Music band HEX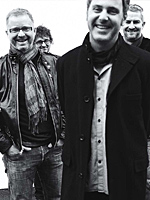 Is Slovak pop-rock neighborhood group, formed in 1989 in Bratislava, composed of Peter "Ďuďo" Dudák, Tomáš "Yxo" Dohňanský, Jozef "Jožko" Juríčka, Peter Slameň and Martin "Fefe" Žúži. The group permanently created new songs. The result was the first media invitation to STV program "Arena of talents". In 1991 the band signed up to the contest Rocklet. Success in this contest brought the possibility of concerts in Slovakia and recording in the Agency Rock-Pop-Jazz. Group began to be known in media after it was taken by producer Martin Sarvaš and after the maxi single "Good butterfly" release by Monitor EMI publishing company. In October 1992, was held a baptism of their debut CD in Unic-Club: "Jesus Christ wears shorts". The band was the most played performer in the Slovak media in 1997. Since 2004, after performance on I. Štiavnický Tajch, it has been affined band of Spectrum ART Association.
Lucia Lužinská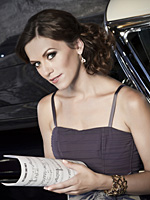 She was born on 21. 2. 1976 in Trnava. She graduated music school in piano playing in 1989. She acted as a singer in the choir Cantica Nova. From 1995, she studied at the Academy of Performing Arts in Bratislava, specialization of acting which she completed in 1999. She studied opera singing technique with Prof. Elena Holičková from 1997 and later studied jazz singing at the prestigious Kunst Universität Graz. Her first studio recordings were conducted in 1993. Later she worked in Germany and Austria, where she got singing engagements. She works on her own musical projects in Slovakia, performs in musicals and Radošinské Naive Theater. She performed in Japan as a profiled jazz singer and then made her first CD titled "First Take" and then"(un) covered" with a band of top musicians All Time Jazz Trio, which was supported by the Association Spectrum ART. She, with her partner, guitarist Boris Čellár, currently promotes jazz among young people in the project "Jazz goes to school".
Mikuláš Škuta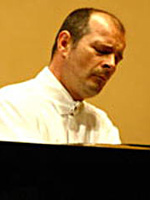 Was born on 3. 1. 1960 in Komárno. He graduated from the Conservatory in Bratislava and in the years 1979-1984 the Academy of Performing Arts in Bratislava. He completed the studies within the scholarship in Paris, led by Claude Heffler. He won many competitions and in 1983 won the Prize of Maria Calas in Athens for piano interpretation. He appeared as a Spectrum ART guest of honor in a separate recital at the 14th International trade fair of Monaco. He currently cooperates with many music personalities on jazz projects at home and abroad. He has concerts in London, Salzburg, Klagenfurt, Germany and Switzerland. In his repertoire are songs of Miles Davis, Chic Corea, Gerschwin and Rachmaninov. His approach to performance is innovative and experimental. He is a frequent musical guest of Spectrum ART artists vernissages.
Marián Greksa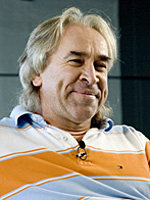 Is a Slovak rock singer, drummer and bass guitarist, best known for his acting in bands Modus and Demikát. He was born on 11.6.1959 in Bratislava, in addition to the Primary school, he attended private piano lessons and later while studying at Grammar school played in music bands. In 1983, along with guitarist Andrej Šeban, formed hard rock band Demikát. In 1983 the group broke up and after completing law studies received an offer to sing in a group Modus of Janko Lehotský with whom he has recorded albums the "Best girls" and "Everybody plays something". After military service, together with Boris Filan, Andrej Šeban and Peci Uherčík introduced his first solo album Demikát. During the Velvet Revolution was an album Amnesty in Crazy House released and in 1995 album Grejtst Hic. He revived in this short period Demikát´s former glory together with Henry Tóth and Emil Frátrik. Later he acted in musicals Krysař, Hammlet and Cleopatra. In addition to the theater, he plays in clubs as a group Grexabat. Spectrum ART Association supported the release of his other albums.
Igor Bázlik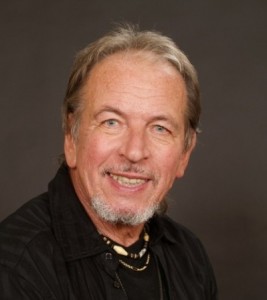 Born on the 5th of December 1941 in Banska Bystrica. In 1958 he graduated at the 11 stage high school in Banska Bystrica. After graduation he went to the Conservatory in Bratislava. After its successful completion he has been accepted at the University of Musical Arts in Bratislava. He graduated in 1966. He was music editor and later director of the Czechoslovak Radio. Since 1979, freelance as a composer, conductor, keyboard player and also a teacher at the Conservatory in Bratislava. He has authored over 1500 songs, two operas, several musicals and many other musical projects. His known chansons were sung by Marcela Laiferová, Zora Cologne, Tatiana Hubinská, Karol Duchon and many others. In 1973 and 1977 he won a the Prize "Silver Lyre" in Bratislava. Igor Bázlik is an admirer and lover of art, which often participates in the vernissages and other activities of Spectrum ART.